According to GrandViewResearch.com, In-App Advertising is on way to becoming $226.4 Billion industry by 2025. What's in for the Advertisers battling Conversions?
The magical 'ics' suffix has given the words like Demograph-ics and Infograph-ics. Not falling for the literal meaning, both the words are about precision and easiness. Here comes another to the clan, Appographics – a boon in disguise for Advertisers eyeing for Maximum ROAS when it comes to In-App Advertising. It's nothing short of a sigh of relief for those advertisers always complaining about HIGH Cost-Per-Install and Cost-Per-Click leading to LESS Return on Ad Spend.
Before this concept of Appographics making in, the looming situation around advertisers push them over changing Ad format again and again. Still having no luck, the entire situation turned out to be a Catch-22 for them. No Breakthrough – No Progress!
Amid all this Appographics has got a fair amount of chances to turn the tables. So without any further ado, let's break into this term and get a step-by-step guide to maximize earnings.
Appographics – Step-by-Step
Step 1 – Never take Demographics as a final say
Demographics targets an audience on the following grounds:
Age
Gender
Religion
Income
Race
The Demographics targeting was itself a landmark in the world of advertising back then but as nothing is permanent, this one has also bitten the dust. Though it isn't all over for the Demographics targeting, still you're supposed to overlook it in the first place. This will help you uplift your ROAS as an advertiser and get the desired results too.
Step 2 – Get familiar with the idea of Appographics
When marketing on App, Users App-interest matters most
Needless to say, the Appographics is one indicator you can count on (at least as of now) as it isn't backed with 'Ifs and Buts'. The Appographics tracks the users' app-interest and lets the advertiser have similar ads placed to get maximum conversion. Regardless of what you are looking for, Clicks or Installs, it all gets very much viable and realistic this way.
What makes Appographics good enough for Advertisers?
You might have heard marketers asserting on that personalized way of reaching out to your audience now and then. The prime example is addressing the potential customer with his/her name when reaching through email. As simple as it can get, the personalization is a technique to engage in a way to grab customer's attention. What if it gets even better as you pullover an irresistible offer with already knowing what your customer is into. This is what Appographics is all about as you get the freedom to show in-app advertisements to users based on their app-interests. The whole idea gets even better when Demographics is taken into the account along with Appographics. Consequently, this spot-on targeting helps you run the best ad campaigns with assuring you the same in terms of ROI.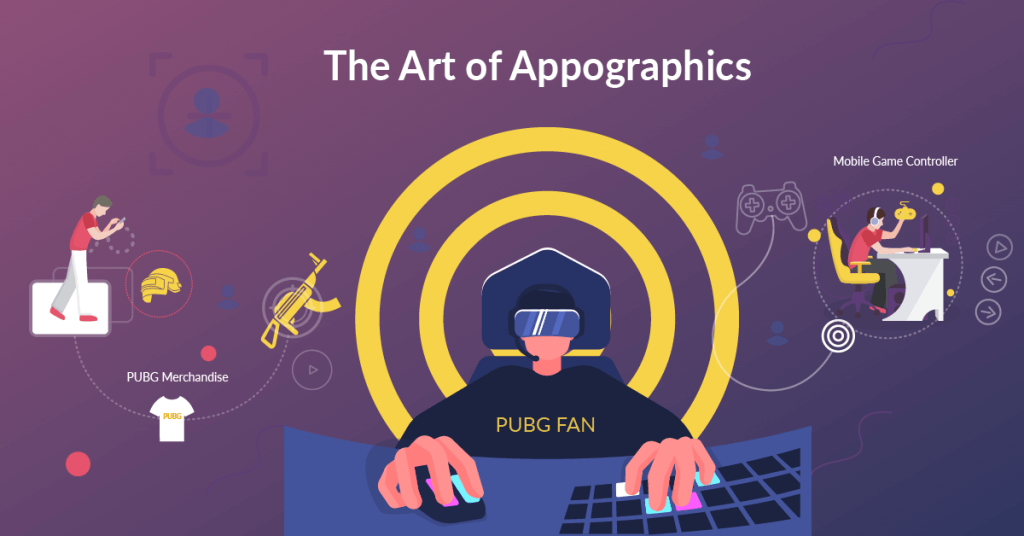 Peterson is a Pro Gamer binge playing PUBG and Fortnite.
Based on the App-interest, when he's shown relevant Ad, it's most likely to get a click or an install ASAP.
For instance, PUBG Merchandise Ad or Mobile Game Controller will be Ads based on Appographics Targeting.
Step 3 – ConsoliAds for Maximum ROAS – Up to 30% CTR
If you're really bothered about steeping low conversions, ConsoliAds is one Mobile Advertising Platform to uplift your campaigns rightly. Before you call it off for merely an exaggeration, here's how Appographics work along with a topping of tried-and-tested Demographics:
The user app interest can be humongous as one report from Smart Insights suggests that users spend 90% of their mobile time on Apps. So an unbiased point is the app-interest of Netizens can be hard to gauge as it can be anything from dozens to hundreds of apps. ConsoliAds with its cutting-edge technology curates the App interest in the form of segmentation and micro-categories. Meanwhile, crucial points like Geolocation, Age, and Gender help further sort for one perfect campaign. The idea of doing so is to simplify the user's interest in basic understanding and making the Appographics targeting spot-on while keeping Demographics in check as well.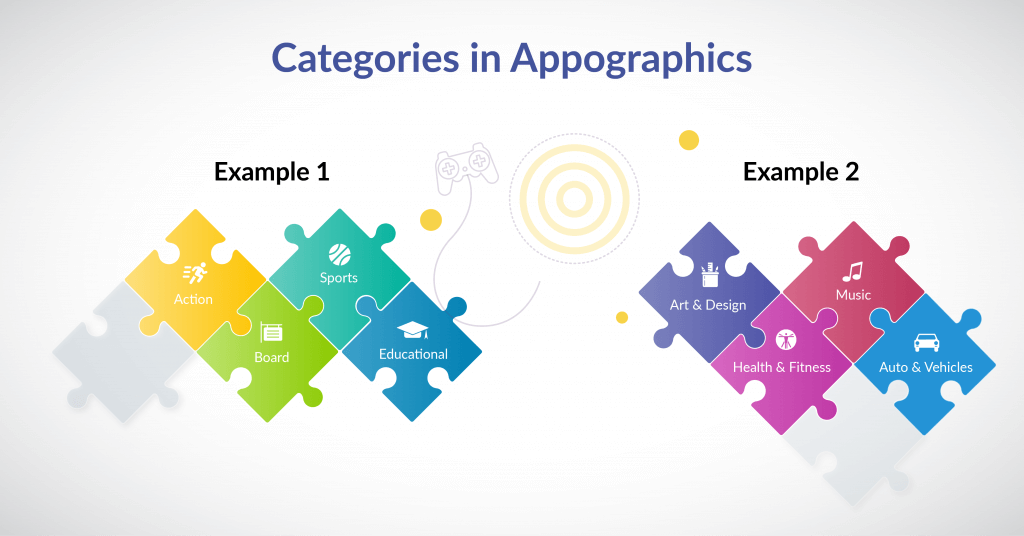 This accurate targeting helps you with conversions as you only advertise as per the user's interest. The tried-and-tested technique has turned out to be a game-changer for hundreds of advertisers till the date.
30% Less CPI
24% More IPM
18% Less CPC
High CTR's
-->