An Opportunity to Replicate Real Life Campaigns Following the IAB Standards
---
The Immersive AdsTM (BETA) is developed following the Interactive Advertising Bureau (IAB) standards, which make it clickable and audible as soon as it gets close enough to the game subject, making an ad impression count. Immersive AdsTM (BETA) empowers mobile publishers and advertisers with complete control to replicate real-life campaigns into the ecosystem of a 2D and 3D mobile game.
Non-Intrusive
Blends seamlessly within a game environment without affecting the gameplay while elevating the user experience at ease.
Scalable
ConsoliAds' Immersive AdsTM (BETA) can be set up using various aspect ratios and media on different in-game objects as ad placeholders.
Controllable
The Immersive AdsTM (BETA) can be replicated in multiple dimensions within a game environment or displayed on a noticeable unique placeholder.

A Smart Solution for All
---
The Immersive AdsTM (BETA) brings a blended in-game ad experience to life. An adaptive, scalable in-game ad for 2D and 3D mobile games. The Immersive AdsTM (BETA) can be dragged and placed on any in-game object to monetize right away without involving any piece of technical coding.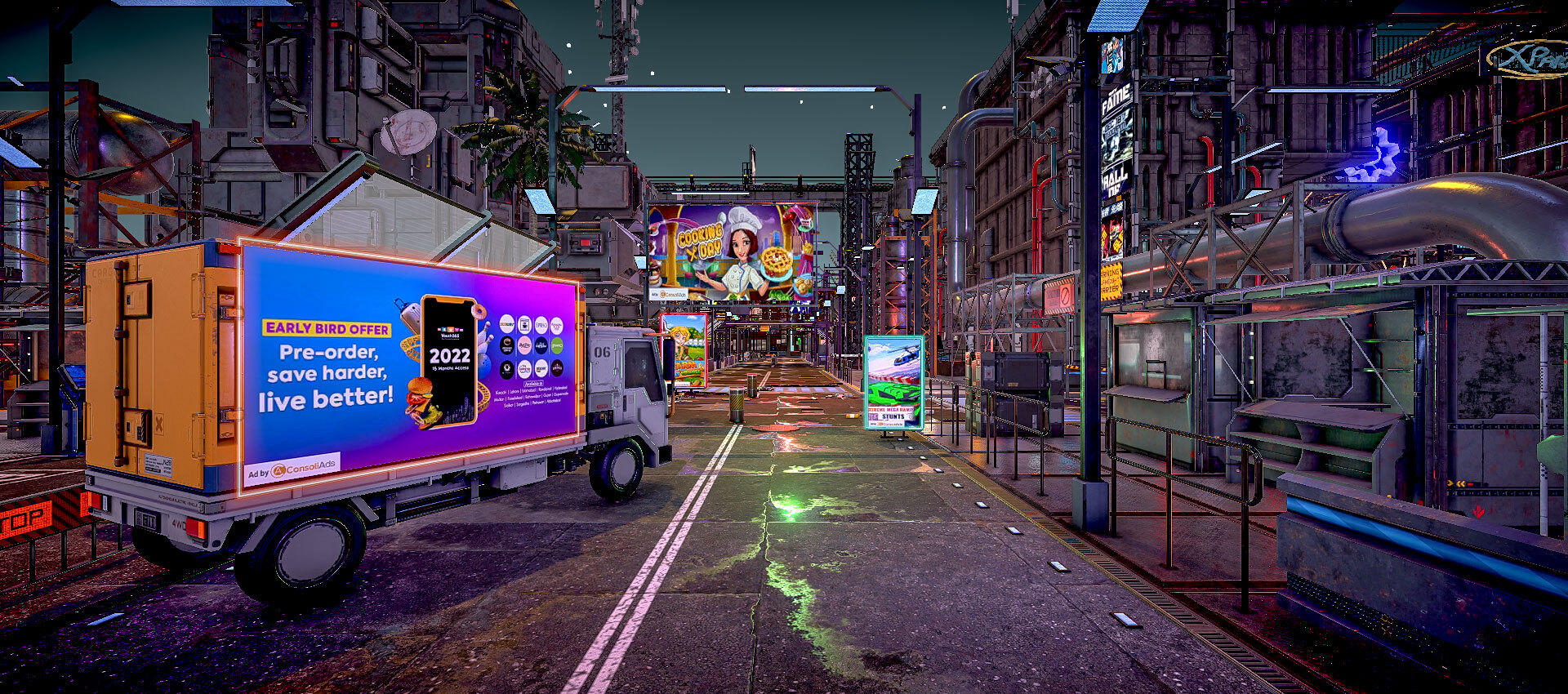 Accelerate Revenue with Greater eCPMs
---
Open doors to greater revenue with higher eCPMs from the Immersive AdsTM (BETA). Due to its highly non-intrusive nature and at the same time, greater visibility, makes it one of the most sought after ad formats among publishers and advertisers thus churning higher eCPMs.