Providing you with an exclusive hassle-free chance to earn, mobile game monetization plays an important role in boosting in-app revenue for your game. The growth of the demand for ways to monetize a game has significantly increased over the years. This consequently has resulted in the growth of ways and opportunities to monetize games.
What is Mobile Game Monetization?
Mobile game monetization is the process to generate revenue with a mobile game.
The year 2021 has witnessed multiple game publishers using various strategies to monetize games/ apps around the world. Therefore, besides just understanding the Top Strategies to Monetize a Mobile Game, it is important to dig down deeper into the possible ways to monetize. Here, you will learn about 40 amazing ways to monetize your mobile game creatively.
Paid Model
1. Pay To Download
The paid model for games lets a publisher earn instantly as soon as a game is downloaded by a user.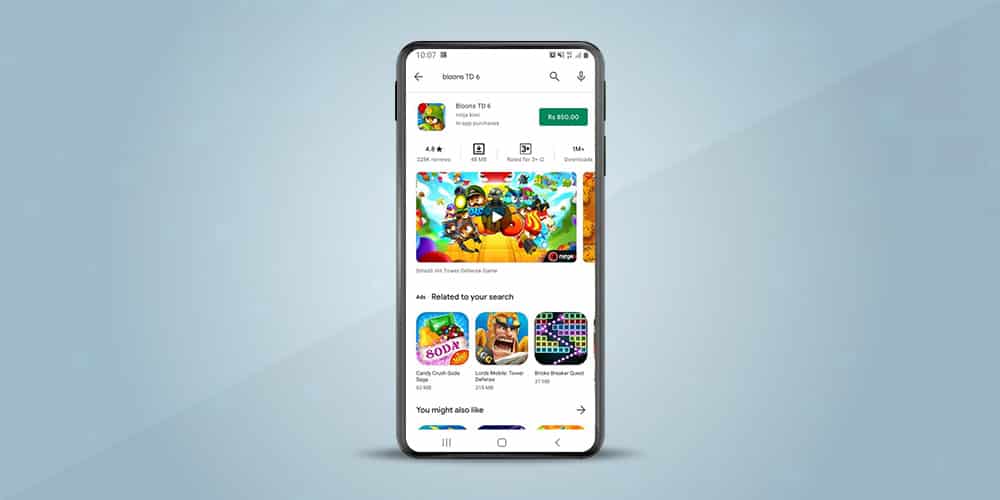 Source: Play Store
This way to monetize a game might seem very enticing due to the temptation of instant revenue but unfortunately, it is not as rewarding as other ways associated with free games. The Top Mobile Games Download Worldwide for April 2021 Report by SensorTower shows that the highest downloaded game in April was Bridge Race by Supersonic Studios. The game bagged the most downloads from both App Store and Google Play respectively. Adding to this, the Top Grossing Mobile Games Worldwide for April 2021 Report by SensorTower shows that the top-grossing games were free to download. Honor of Kings from Tencent ranked as the top-grossing game for April 2021 with $258.8 million in revenue generation. The surprising fact here to share is that Honor of Kings is a free game making it big in the market with a strong monetization strategy actively making a difference.
Now let's dive deeper into the sphere of mobile game monetization and look into the ways to monetize free games.
In-App Advertising
Being a mobile publisher finding ways to monetize, you must be familiar with in-app advertising and the Ad formats that perfectly work for mobile games. In this section, you will find the techniques to implement in-app advertising in ways that help monetize games effectively.
2. Banner Ads
Today, banner ads are a considerable part of in-app advertising adding value to mobile game monetization each day. Present-day banner ads are of 3 major types; Standard (320 x 50), Medium Rectangle (300 x 250) and Large (320 x 100). In 2021, publishers preferred native banner ads often, the reason being their non-intrusive nature.
Essentially placed at the bottom of the vertical game screen, banner ads can now make a difference on exit screens as well as in-between the screens. Moreover, the large placement of banner ads can be placed under the scoreboards as it takes greater space than the standard one.
3. Interstitial Screens
These full-screen ads pop up between the game screens and generate impressions to add to the revenue. The interstitial screens can be static as well as video. Video interstitials, however, take a few seconds to complete the video and then show the CTA.
The placement of static or video interstitials must not be done on the game open screen or exit screen as this can result in Google penalizing your application. Besides, a publisher can choose to place these in instances where a user loses a game, opens the scoreboard, or opens any other relevant screen to the gameplay.
4. Game Buttons
Another great way of using In-App Advertising for revenue growth is by using attractive buttons within the apps that further route to a relevant page. In this case, buttons directing the user to the game gallery can play a vital role. Such game gallery pages can include other related games that the user might also be interested in trying out.
5. Exit Screen Ads
No matter how much time a player spends playing the game, he or she will access the exit screen unless a game is abruptly closed. This opportunity can be wisely used to put up engaging ads and generating higher impressions from the exit screen placement.
6. Icon Ads
Icon Ads are relatively new to the world of In-App Advertising. However, this ad format is a wonderful way to monetize the game.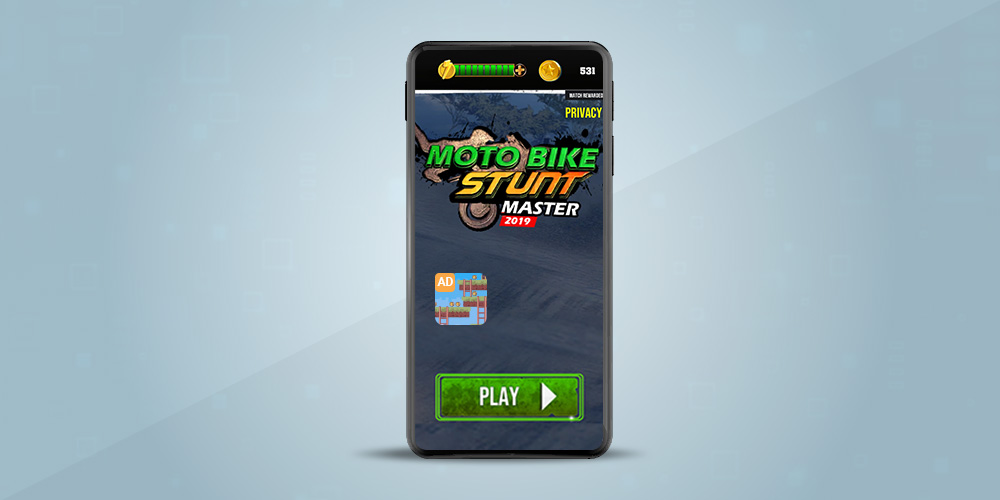 Source: BMX Bicycle Racing Stunts : New Cycle Games 2021
These small-sized icons showing ads of other games/apps can be placed anywhere within the game interface due to the compact size.
7. Playable Game Chunks
Playable ads according to eMarketer are the next big thing for mobile in-app advertising. Placing these ad formats within your game can help you earn big by engaging users and motivating them to download other games.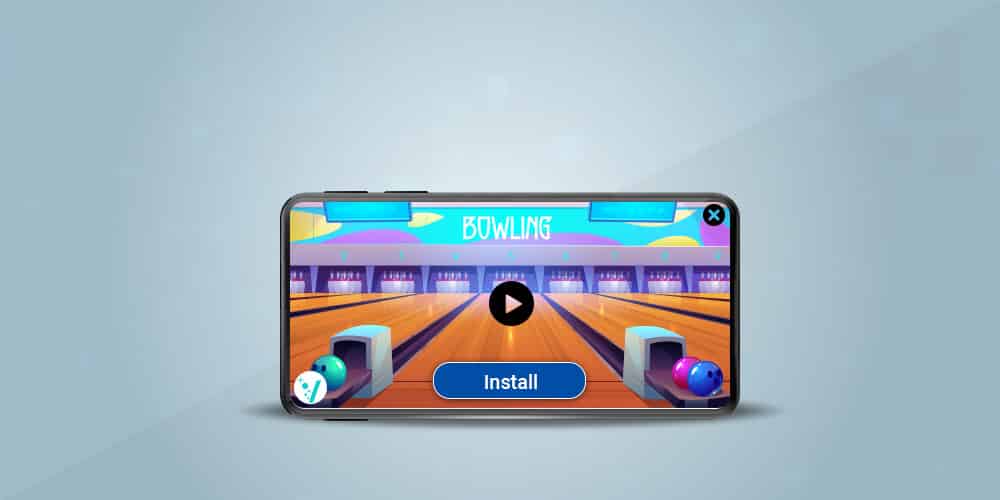 This ad type can be placed right after the game over screens to not just let the user freshen up his or her mind but also to show other relevant games to try out instead. This ad format is also great when placed within level-up screens.
8. Offerwalls
Putting up an offerwall as soon as a user completes a level can trigger a feeling of being valued. With this, a user will get a chance to view multiple offers within an ad and the chance to avail them. This will eventually help you boost in-app revenue in an effective way.
9. Video Rewards
It is perceived that rewarded video ads are two times more effective than interstitial ads in terms of getting higher impressions. The rewarded video ad format is similar to bribing or compensating for a standard reward. In such a case, a user who chooses to view a video gets a game-related incentive. In most cases, rewarded video ads are placed on screens where users lose a game. The agenda is to offer them an extra life in exchange for a video view.
Subscriptions
The subscription strategy is all about letting the user download games for free but later locking certain features, levels to be unlocked later via subscription. You as a publisher can use different ways of adding subscriptions to your free game for effectively monetizing it.
10. Premium Subscriptions
To efficiently implement the premium subscription for increasing in-app revenue, a publisher should develop a lite version of the game and make it available for download. The publisher offers a premium version with better functionality and gameplay to purchase and subscribe to later. By doing so, a publisher will have eminent chances of selling the fuller premium version of the game.
11. No-Ad Game Subscription
Another great way of making money from your game is to have a no-ad subscription option integrated alongside in-app advertising campaigns. This way, even if a user chooses to block ads in the game halting the impression generation, you can earn by having this subscription active.
In-App Purchase
In-app purchase means offering your game user base something to purchase while they are using the game interface. Such purchase offers added to the games are game-related purchases that help a user enhance his/her experience. This section will discuss 20 interesting in-app purchase ways that can be used to monetize the game.
12. Game Upgrades
Selling game upgrades can surely help you earn big. Game publishers often leave some features of the mobile game locked until a user purchases them for a fixed amount. You as a publisher can use this way for monetizing your mobile game.
13. Unlock Special Levels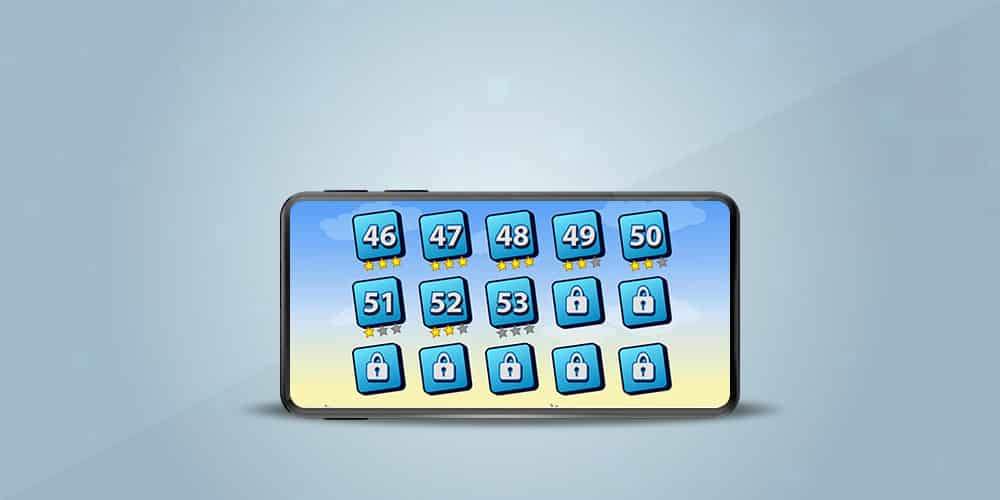 You can open chances of monetization by locking special levels and asking the users to purchase them in order to unlock and play.
14. Custom Themes
Game users enjoy game-related customizations according to their preferences. You can create character-based themes, theme-based arcades, and much more for users to purchase and enjoy.
15. Custom Packs
Custom packs are special packs of weapons/tools offered to users. One can easily monetize games by offering custom packs for each new level that is beneficial for a specific level or stage.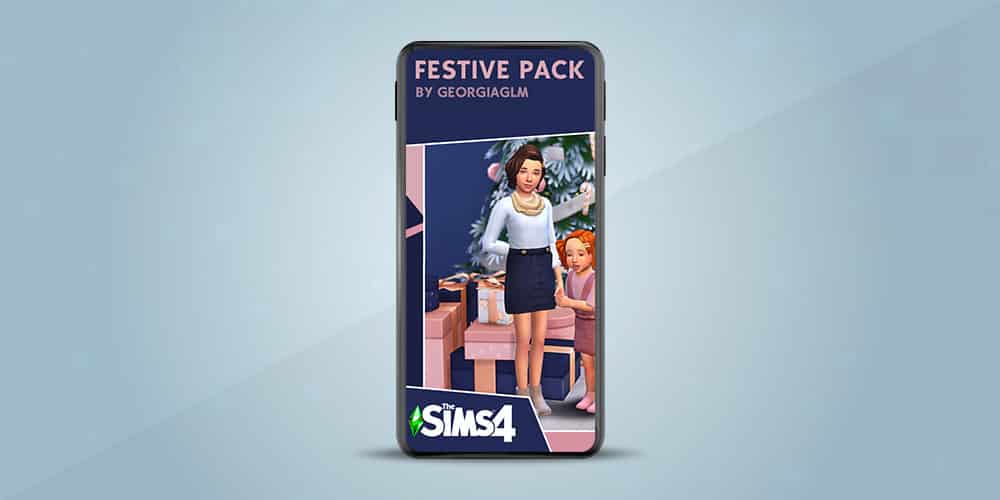 Source: Georgiaglm
The Sims is a life simulation game that offers multiple custom packs for users to purchase for in-app usage. This free-to-use app has earned big by using in-app purchasing for mobile game monetization.
16. Wallpapers
Selling game-based wallpapers is another way of using in-app purchases for monetization. You as a publisher can sell wallpapers to the user base showing keen interest in your game and game culture.
17. Theme Songs
Just as mobile games gain popularity, game theme songs also make big in the market. PUBG mobile game on the occasion of its 2nd anniversary launched a theme song competition motivating millions of its users to compete.
Having a catchy theme song can give you the advantage of putting it up for sale within the game. Users making such purchases in-app will bring revenue into your pockets
18. Ringtones
If selling a theme song can work, then why not a set of game-based ringtones. This gives you another chance to monetize, letting your game's users define their interest with their favorite game-themes ringtone.
19. New Life
Offering a new life as an in-app purchase is the easiest way of targeting users to buy within the game.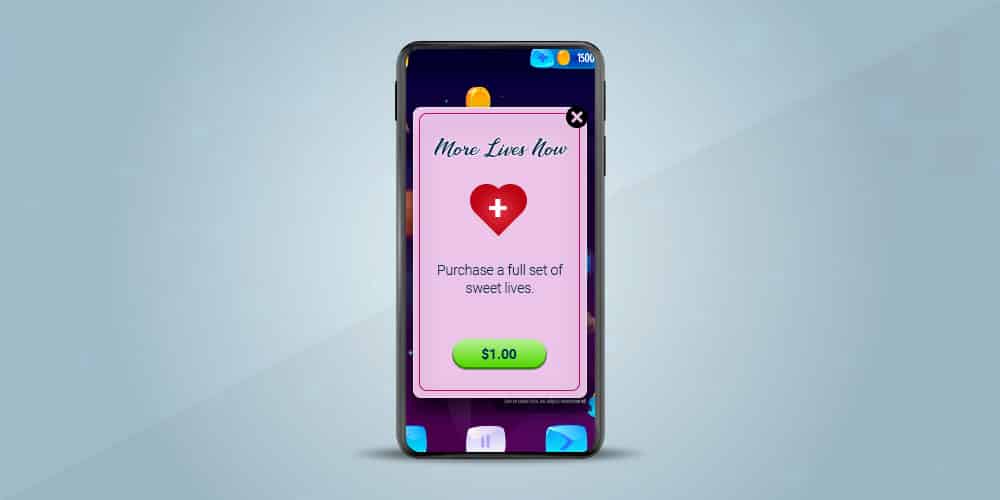 A user might not prefer purchasing wallpapers, theme songs, or ringtones as much as he or she might prefer a new life or a chance to play the game and finish a level.
20. More Game Time
Just as much as a mobile game player desires a new life after failing at a level, he or she desires extra game time just to be able to finish a stage/level. Putting up extra game time on sale can help you utilize a great way of boosting in-app revenue.
21. Unlock Characters
Don't make your game users wait, give them a chance to unlock their favorite character by making an in-app purchase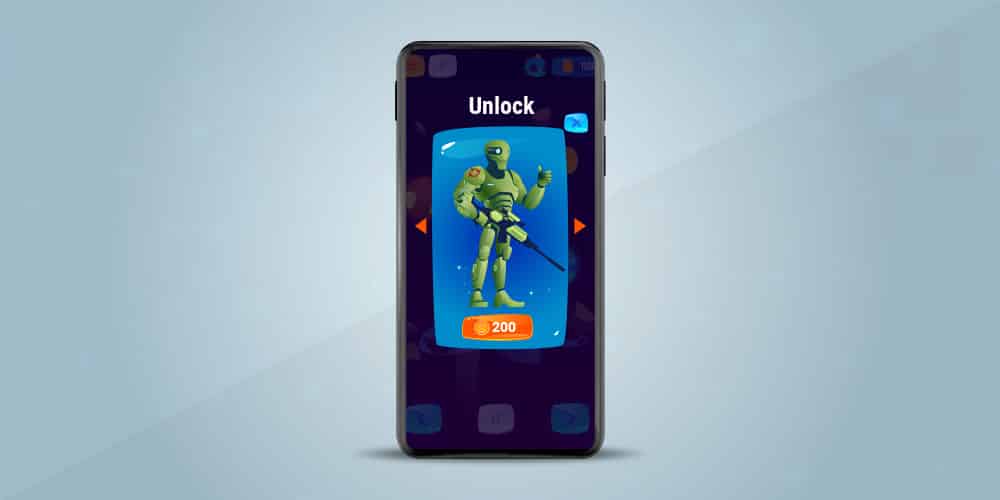 To make things interesting, you can also put up limited-time offers on locked characters. This will create a feeling of urgency among users and will motivate them to purchase the character as soon as possible.
22. Unlock Avatars
Just as locking characters can help you monetize your mobile game, locking avatars can also make a significant difference. As a game developer, you can create various avatars of your game's main characters while locking a few for later purchasing.
23. Upgrade Game Players
Adding an option to upgrade the number of players while making an in-app purchase is another amazing way for monetizing your mobile game. The plan is to develop your game with a multiplayer option while only letting a fixed number of players play it for free. This will make a player pay up for adding up more players to the game, letting you monetize easily.
24. Double the Rewards
What can be better than an opportunity to give your users a chance to double the rewards that they have earned? Users don't find paying for extra rewards a burden, but instead, they love doing so.
25. Resume Game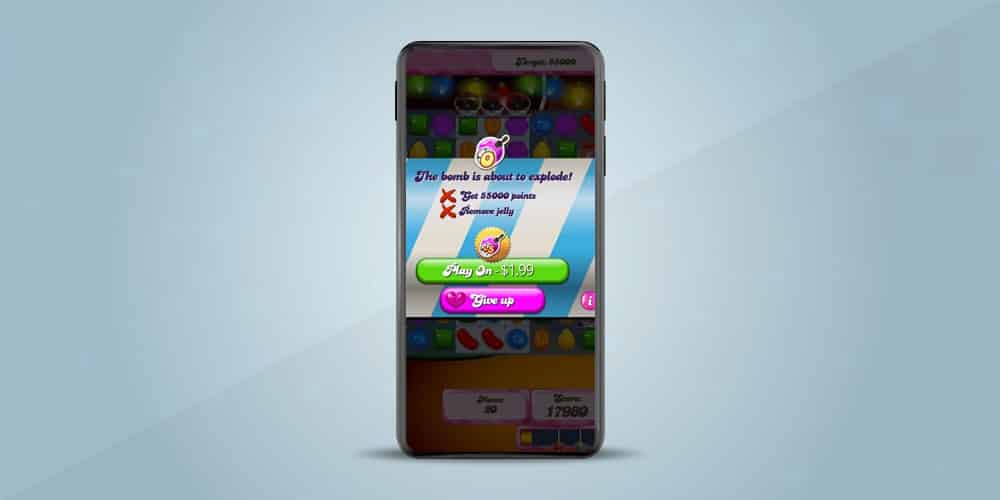 Source: iMore
You can allow your users to pay while saving the game for resuming it back. Motivating them to do so after a good gameplay won't be an issue.
26. Bonus Boxes
Free bonus boxes are a great attraction but offering a surprise bonus box worth some money won't be a pain either.
27. Limited Edition Add-On
Add-ons serve as a cherry on the top for mobile gamers. Putting up limited edition add-ons for purchase is a great way to make your users feel valued and engaged while earning your bit.
28. Festive/Seasonal Upgrades
Give them something to enjoy and feel connected to. Offering festive seasonal upgrades at an exclusive price can help you get great in-app customers.
29. Tournaments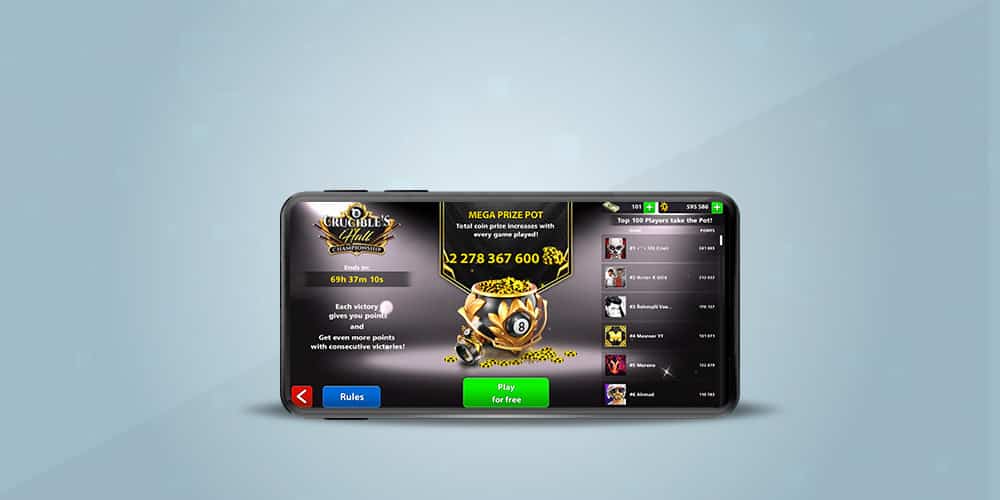 Make them pay for participation by attracting them towards a great reward or cash prize. Thousands of your game players will be interested in entering a tournament and claiming rewards.
30. Battles
Besides tournaments, one on one battles are also a great attraction for mobile game players. You as a game publisher can add this feature as an in-app purchase for users to enjoy.
31. In-App Purchase Sharing
Set up options for your game users to share their in-app purchases with their friends. This way, even if a person himself isn't purchasing, a friend can do that for him, adding revenue in your pockets.
Partnerships
Mobile game monetization in recent times has witnessed the trend of games partnering with renowned brands to gain user base and let alone monetize. The brands, by doing so, find ways of marketing their products in a relatable manner, therefore, they pay considerable amounts to the game publisher.
32. Coupon Offers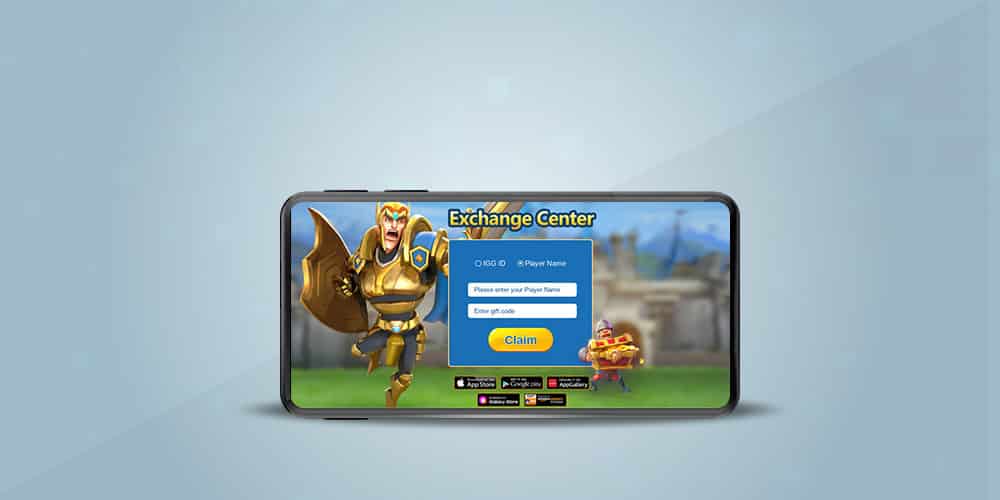 Source: Fandom
Providing the user base with an exclusive chance to purchase branded discounted coupons in-app is a wonderful way for monetization. The price cut attraction and value-added coupons are a great attraction to purchase.
33. Branded Partnerships
An out-an-out branded partnership is all about developing a limited edition brand-focused version of an existing mobile game.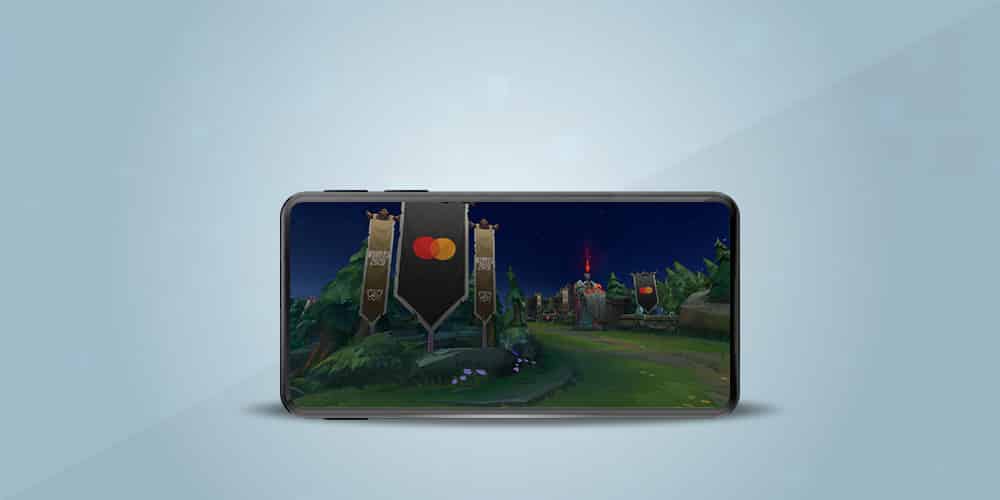 Source: The Esport Observer
This includes upgrading a game as per brand relevance and adding value to the gameplay. From avatars to in-app upgrades everything is brand-based. A mobile developer gets paid for creating this version and maintaining it.
Hybrid Monetization
Another present-day strategy used for mobile game monetization is hybrid monetization. It is a fine mix of two strategies that lets you increase your in-app revenue without much struggle. There are multiple ways of using hybrid strategy, we will share a few most used ones.
34. Redeemable Vouchers
Redeemable vouchers are a hybrid of brand partnership and in-app purchasing. Brands provide consumers with game vouchers that are redeemable within the app. Similarly, brand vouchers can be found within the game that are redeemable offline in-store.
Adding to the in-app purchasing strategy, putting up brand-based merchandise is a great way to monetize mobile games by using the hybrid strategy. Following merchandise can be used to give your in-app purchasing a boost.
35. T-shirts Merchandising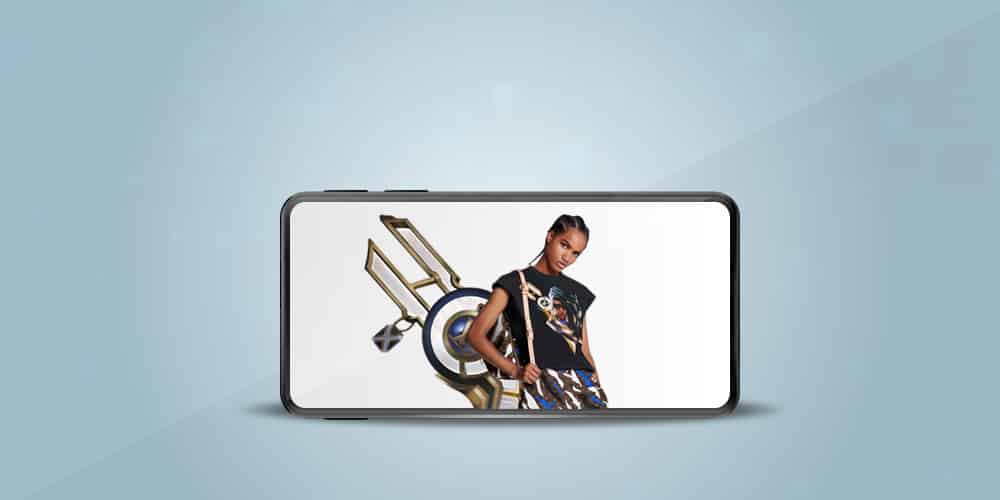 Source: Louis Vuitton
Set up design for your game shirt feature in your app with partnership with a brand and later allow users to buy it.
36. Key Chains
A handy item that people love to collect. Giving your users an opportunity to purchase game-themed branded key-chains can significantly boost sales.
37. Phone Cases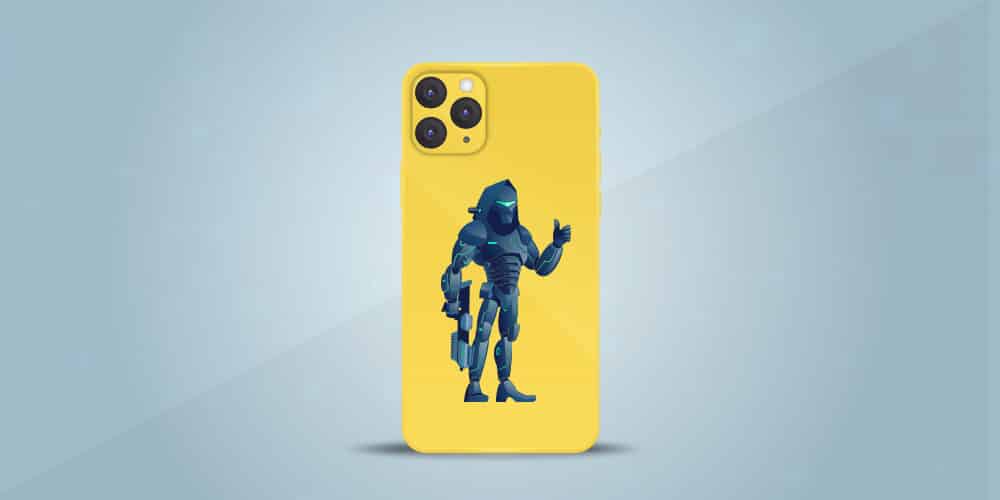 A great way of engaging users and creating a value-added fan base, putting up custom game-themed branded phone cases for sale can elevate in-app revenue with in-app purchasing.
38. Lunch Boxes
If your game has a considerable school-going fan base, you can put up custom game-based lunch boxes for sale and that too in collaboration with recognized brands.
39. Caps
Young gamers love collecting collectibles and later using them to show their preferences to the world. Caps can be a great merchandise for selling in-app.
40. Laptop Skins

A person who loves to portray his or her interests by carrying his or her favorite themed products will love to purchase a game-themed branded laptop skin. With no compromise on quality and great aesthetics, one will prefer purchasing in-app.
Monetization can bring in greater opportunities for your game to make it big in the market. Get an exclusive chance to monetize with in-app advertising by signing up with ConsoliAds!
ConsoliAds lets your game thrive in the market by providing you with just the right set of features to monetize and enjoy revenue. With ConsoliAds, you get to enjoy
20% In-App Incremental Revenue·
90% + Fill Rate from Top Ad Networks
In-depth Insights through a comprehensive dashboard
Ad Fraud Prevention
And much more…
Want to know more about Mobile Game Monetization? Ad Mediation? In-App Advertising or Ad Networks? Get in Touch Now!