The mobile gaming industry is thriving with rapid developments and innovation one after another. The mobile gaming industry shares 51% of the revenue of the gaming industry consisting of consoles, video, and PC games globally. However, a crazy shift towards 3D mobile games has been witnessed over the years. The highest growth and preference rate of 3D mobile games have been reported in the APAC region.
Mobile gamers today are rapidly shifting towards Metaverse, AR and VR. Virtual and augmented environments, characters, alongside a brand new virtual human experience is what is attracting gamers now. Mobile games have now become an extension to the real and virtual world enabling gamers to experience environments beyond reality.
What is the future of mobile game monetization beyond 2021?
Considering the change in interests, the mobile app monetization industry is also bringing dynamic changes to the table. Over the years, mobile app monetization has been a big no for app publishers due to intrusive ads. The fear of losing quality users due to poor user experience prevails. Besides app publishers, mobile game publishers are also now actively switching to non-intrusive ad formats for game monetization. Mobile advertising has come a long long way.
From finding a powerful ad mediation platform to picking the right ad, everything equally matters for executing app monetization. Many mobile app monetization platforms today offer creative ad formats for monetization. However, with changing dynamics of the mobile industry, especially mobile gaming and the shift to the metaverse, ads need an upgrade as well. Where the mobile app and games' industry has evolved out of thick and thin, mobile advertising has nurtured no less.
The future of mobile app monetization still stands firm in the hands of in-app advertising considering the growth of the mobile gaming industry. The industry today needs something big, something beyond tangible, something that promotes and monetizes beyond reality.
ConsoliAds Launches The Immersive Ad, A Blended In-Game Experience
ConsoliAds always caters to the modern needs of mobile game and app publishers by bringing them the best monetization solutions. This time, ConsoliAds has not just developed an exclusive solution for monetization but has also opened new doors to creative in-app promotion. A perfect hands-on solution for mobile app growth!
ConsoliAds presents the immersive ad, a blended in-game ad that will change the face of mobile gaming. The highly non-intrusive immersive ad is specially developed to successfully monetize 3D mobile games as they move to the world of AR and later metaverse. With the opportunity to monetize non-intrusively, the immersive ads give life to a blended in-game promotion experience that converts and acquires users seamlessly. A clickable, scalable and highly adaptive ad, the immersive ads are the key to boosting in-app revenue for both game publishers and advertisers.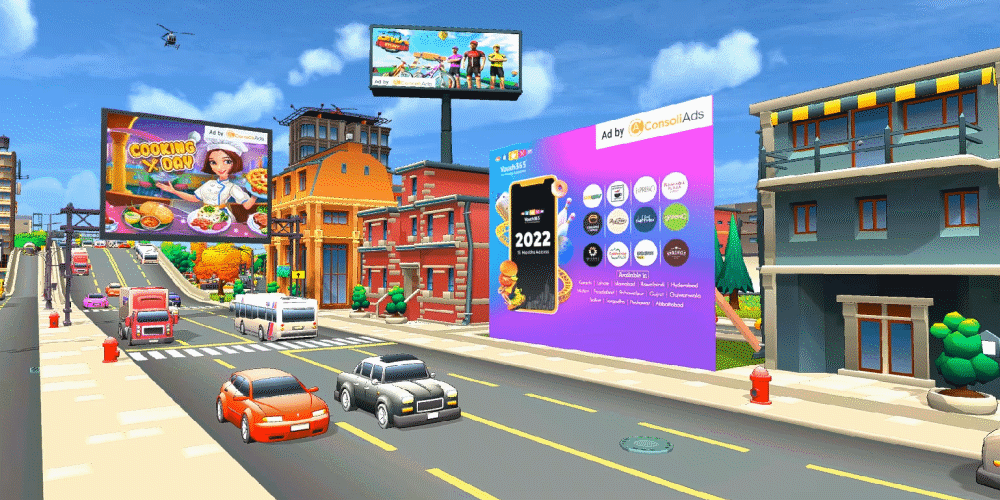 Yes, you have read it right! The immersive ads by ConsoliAds are clickable, unlike other blended in-game ads. A game player can at any time click these ads once these completely show up on the screen within the game's environment. The immersive ad by ConsoliAds is feature-packed with scalable options to monetize and promote.
A publisher can place an immersive ad placeholder on any in-game object without restricting to any aspect ratio. The immersive ad does not limit a game publisher to choose a restricted size of placeholder for monetization. The freedom to monetize by placing an immersive placeholder on any in-game object empowers the game publisher to monetize seamlessly. Similarly, it opens a realistic in-game view for advertisers to advertise using realistic environments within a 3D mobile game.
Adding to this, a publisher does not need to dig into heavy pieces of coding, ConsoliAds allows them to drag and drop placeholders to enable ad serving.
May it be a parachute, a finish line board, a racing car, or a billboard. The immersive ad is placed anywhere without a hassle. Besides, the immersive ad placeholder has all the power to serve static and video ads. This means that one placeholder works perfectly to serve both static and video ads with a customizable refresh rate. A single ad placeholder can bring in greater revenue like no other. The immersive ad has got mobile game publishers sorted with this new and better opportunity to accelerate in-game revenue.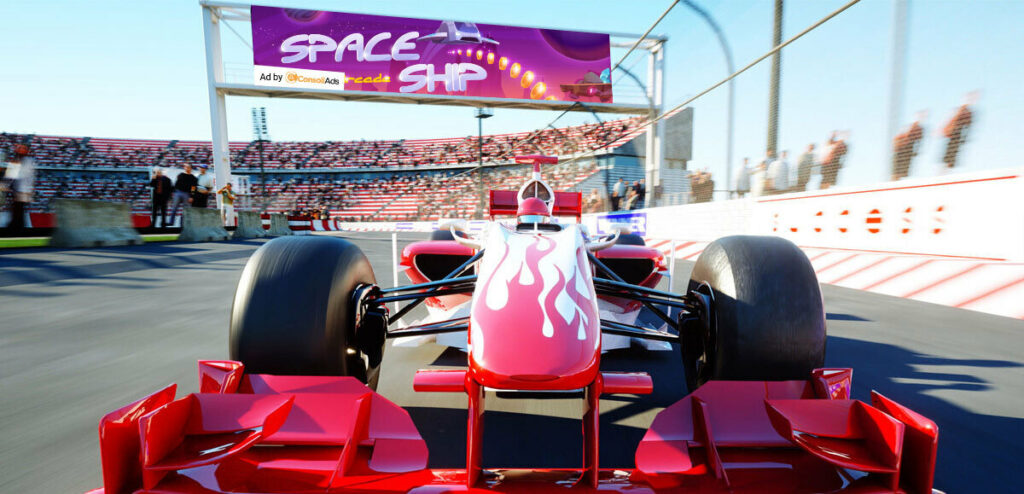 -->