Metaverse is making rounds over the internet, in magazines, newspapers and everywhere around you. Not true? Haven't you just recently tried searching for the Metaverse? Well, it is high time that you do so and understand what the hype is all about.
The digital world around us has tremendously evolved over the years opening multiple new avenues of leisure, comfort, fun and connectivity. The pandemic was no less than a spark to the fireball of technology. Things escalated much much faster in the digital world than the world had predicted. Where the world was restricted to their homes and people could barely move out due to COVID-19, the digital world came up with remarkable solutions to keep the world connected together.
Apps like Zoom and multiple mobile games like PUBG and Fortnite flourished during the pandemic. The reason behind this revolution was connectivity, ease of use and obviously, people being confined to their limited spaces. These apps and games brought the world closer by virtually connecting their users. Game players were able to play games together while being connected via audio. Besides, games such as Roblox enabled its users to enter an exclusive virtual world and connect in an immersive way. But this is not it, there was more to come and more to change. This is when Metaverse started to breathe into the digital ecosystem and the world became familiar with it. The concept of Metaverse was unpopular but only until Facebook launched itself as a Metaverse company known as Meta on October 28, 2021. But what is this Metaverse? How will it change our lives and what should we expect? Here, you will know it all!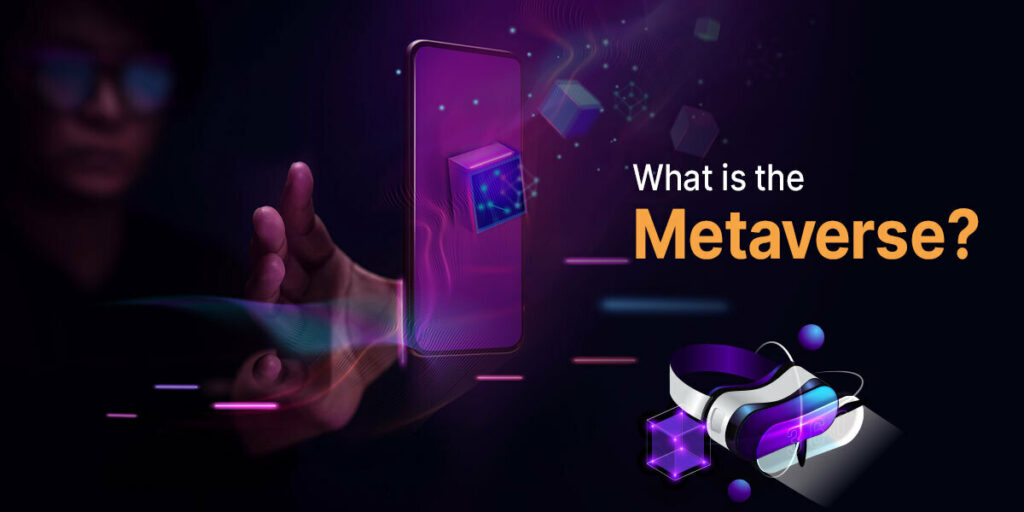 What is the Metaverse?
Many must have told you that Metaverse is an amalgam of AR and VR, an extension to the physical world, Web3, the future of the world and what not! But hold on!
Metaverse is a unified 3D virtual world that can be easily accessed via the internet by using support gear. It is a combination of multiple high-end technologies such as augmented reality and virtual reality combined with real-time data. Metaverse is a 3D digital space where people live, play, enjoy and connect boundless. From travelling worlds, exploring new sites, attending concerts to joining movie premiers, all will become possible in the Metaverse.
The concept of Metaverse was first coined in a Sci-fi novel named Snow Crash written by Neal Stephenson in 1992. His concept of Metaverse consists of humans as avatars who connect via public terminals into virtual spaces. However, the world had already begun creating a virtual world closer to Metaverse in 1962. The machine named Sensorama was invented in 1962, known as the first example of technology with a multi-sensory and immersive experience.
Today, Metaverse is the talk of the town. Everyone wants to know about Metaverse, invest in it and grow beyond reality. So who owns the Metaverse?
Who Owns the Metaverse?
Most people today have the misconception that Metaverse will be owned by Facebook. But let's make it clear, Metaverse will not have a single owner. This 3D virtual world will be created by multiple tech companies and will work as per their rules and needs. Currently, every other tech company is striving to create its Metaverse and bring their users closer together.
However, not all have or can succeed in creating one. But why?
Metaverse is a complex phenomenon that requires complex technology and infrastructure combined to create a 3D virtual world. The Metaverse is created over seven verticals requiring combined effort to bring out the best together. Here is what is required to make Metaverse a reality:
Infrastructure: High-grade connectivity which requires WiFi, 5G etc.
Human Interface: VR and AR gears to join the Metaverse.
Decentralization: AI, Blockchain technology and essential tools for decentralization.
Spatial Computing: 3D visual modelling framework.
Creator Economy: The allotment and management of digital assets and e-commerce in the Metaverse.
Discovery: Content engine development and mode of engagement, social media connectivity.
Experiences: Adaptation of experience for various tasks and experiences.
All these layers are critical in the creation of Metaverse that provides an immersive experience to the world. Today, only a few companies have ample assets and the technology to enter the race of creating one. The list of companies investing in the Metaverse are Epic Games, Facebook (Meta), Niantic, Nvidia, Microsoft, Decentraland and Apple.
What to expect from the Metaverse?
So, what to expect from the Metaverse? Will it be right to say that the Metaverse will completely transform our lives? Well, not anytime soon but eventually yes. This virtual world will change us, our lives and the way we socialize, connect, share and move.
The Metaverse is expected to bring the world closer together without any boundaries or limitation of time. Once Metaverse becomes a complete reality, the world will not have to physically deal with tasks that could be dealt with digitally/virtually.
Multiple technology platforms are slowly shifting their attention towards the Metaverse and have started investing in this technology. The goal is to bring comfort to life and make people worry and struggle a little less to be at a place or in a situation for their good.
Zoom has recently given hints to the world that it will soon enter the Metaverse, creating a brand new workplace experience for Avatars to connect, share and work.
Roblox has already developed a platform where users can create their own Metaverse, play games, purchase, sell and earn. Roblox is an online gaming platform that enables people to create avatars and play in a virtual 3D environment. With Metaverse, it has successfully expanded its control and created opportunities in the digital space.
Following the lead, ConsoliAds has also stepped in, developing new and advanced ad fromats that are relevant to the Metaverse. These are just a few good examples making waves into the Metaverse slow and steady. All these changes and companies making into the Metaverse will transform the internet for us. However, the acceptance of this virtual world plays the most important role here. We are the force that will drive the Metaverse and make it a success. But not to ignore, to enter the Metaverse, people will require a combination of VR and AR gear.
So how will this affect our lives and change the world around us?
How Will The Metaverse Change Our Lives?
The Metaverse is expected to make the world go digital beyond just the internet. Once the Metaverse becomes fully active, things will start changing for the human race. People in the Metaverse will be able to travel around the world, visit places at ease, join concerts, conferences, funerals and whatnot. You as part of the Metaverse will be able to make purchases, sell items in the virtual space, play around and experience things beyond reality.
Metaverse with the advanced blockchain technology will connect cryptocurrency with multiple e-commerce channels in the virtual space. Users will be able to sell/purchase by using crypto, NFTs or the in-built virtual currency of the Metaverse. This way, we can expect the e-commerce giants to soon make it to the Metaverse.
The change in our lives after the Metaverse will be evident. People already exposed to just 1% of the Metaverse have transformed their day to day lifestyle by adding virtual assistance to it. Some are setting trends, some are making their lives better and some are opening new doors to revenue streams. Want to know how? We have got some latest examples of how the Metaverse has or is about to bring change to our lives. Paul Tomlinson made his way into the virtual reality world to make his work life simple. He had been managing tax and financial work with the help of 4 monitors on his work desk until he was introduced to the Metaverse. Things changed for him when he tried the Oculus Quest headset along with the Immersived VR, a productivity management app. His work desk changed from 4 monitors to none! The headset allowed him to enter a virtual world with multiple screens and enabled him to take action within the virtual space.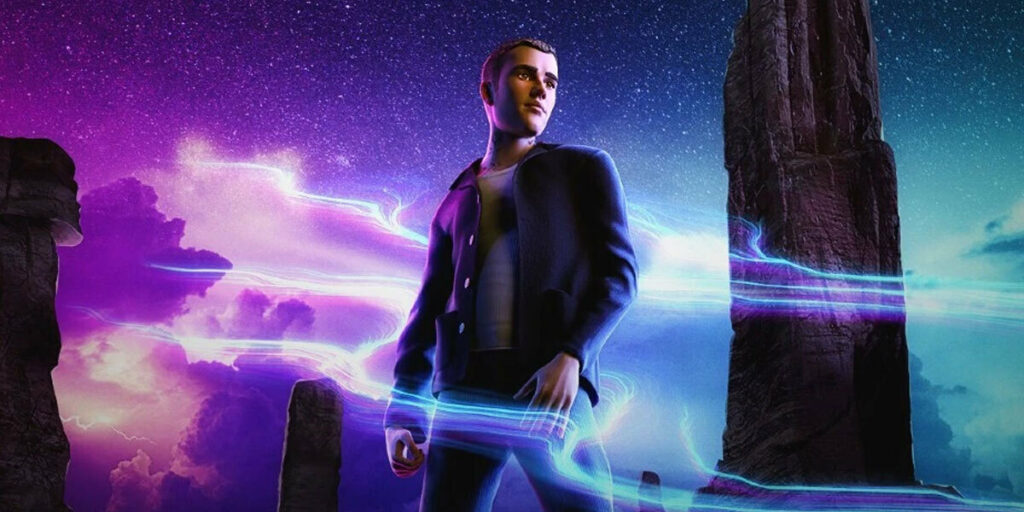 Similarly, the world has been introduced to virtual events in recent times. Games like Fortnite recently hosted a virtual concert starring Ariana Grande. Moving one step ahead, Justin Bieber played live in a Metaverse concert where people could join in, interact and cheer via Wave. Wave is a virtual entertainment platform that helps artists perform virtually and share through various socials.
This was enough for professional lives and entertainment, now let's discover e-commerce in the Metaverse. Big brands or if I must say giants are slowly making their way into the Metaverse. Nike has recently bought the biggest virtual sneakers company RTFKT for an undisclosed sum.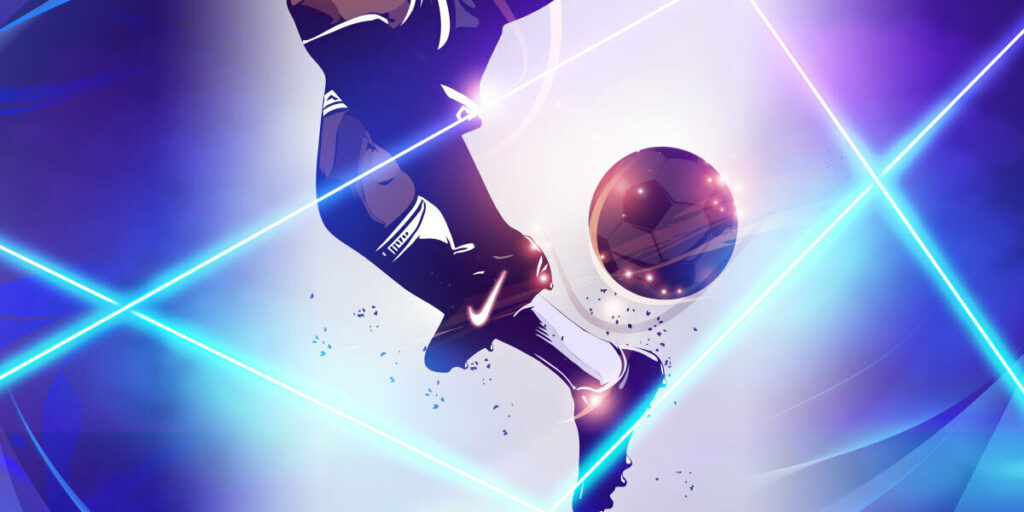 This step will not just amplify the digital transformation of Nike but will add value to its revenues. Users in the Metaverse will be able to buy virtual assets for their avatars known as the NFTs.
Besides these changes slowly being witnessed on the digital horizons, the Metaverse will change the way we live. From the way we commute, we work, we play to our relationships, all will transform in the Metaverse.
Does this make you imagine how mobile games will transform in the Metaverse? Here is what you need to know!
The Evolution of Gaming in the Metaverse?
Metaverse is huge and caters to limitless possibilities. Gaming in the Metaverse will not limit its players to a single environment struggling for scores and rewards. The mobile games industry is also looking forward to becoming part of the Metaverse by transforming the gaming experience.
Games like Fortnite and Roblox have already worked on providing users with an immersive experience. These games do not restrict users from exploring opportunities within the game's interface. As soon as these transform into the Metaverse, the dynamics will change dramatically.
A 16-year old creator of the Roblox game Math Obby threw himself a virtual birthday to which all his friends, fans and followers were invited. This makes us realize that mobile gaming has now evolved into bigger social channels for the world to come closer together. From in-game concerts to hosting parties, mobile games in the Metaverse are going to be immersive and highly interactive.
But what about in-game ads? How are in-game ads evolving with time and what should we expect? ConsoliAds has launched the Immersive AdsTM that seamlessly blend into the games' interface. These ads are highly scalable, adaptive and can be controlled to bring out the best results.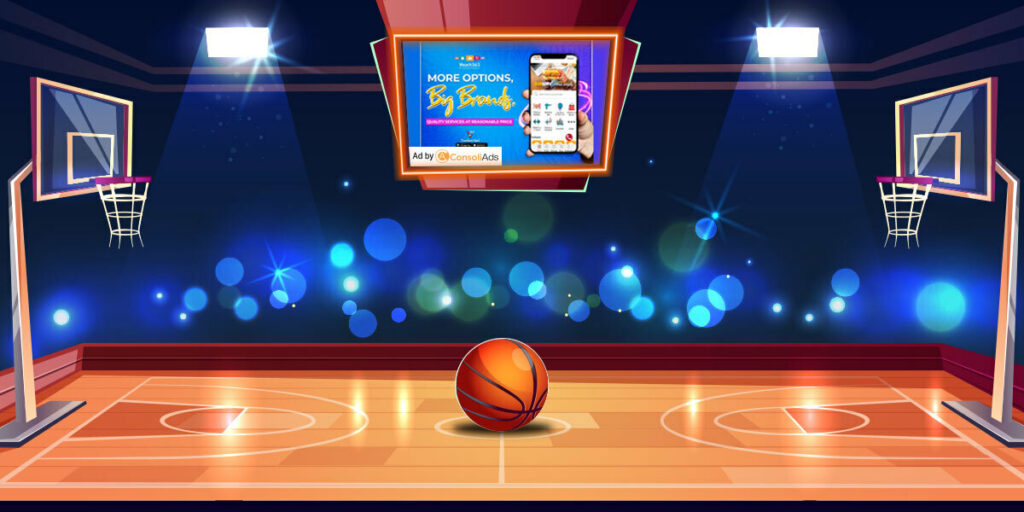 The Immersive AdsTM today are helping multiple mobile games to grow their revenue. Besides, top brands are now marketing by providing an immersive experience in mobile games. So what do we expect now? Metaverse without any doubt needs a similar technology to create greater marketing opportunities.
The Limitations of the Metaverse
Does this thing have any limits? The Metaverse in all its glory, will it have any limits to human interaction, travel etc.? There are facts on the other side of the coin as well. The dark side if you may say.
The world with the Metaverse will become virtually closer but physically isolated. This might trigger multiple health issues that the world isn't talking about right now. Besides, the biggest limitation of the Metaverse is the gear.
Users require a special combination of VR and AR gear to enter into this virtual space and do whatever they want to. This, however, will not make the Metaverse accessible for all. Users will have to spend a hefty amount to own the Metaverse gear and experience it. Adding to this, Metaverse is expected to let people do whatever they want to. But who will take the responsibility and ensure that nothing unethical is being displayed? All these questions are yet to be answered and need attention.
The biggest concern about the Metaverse is the data security and the risk of potential data loss. From ensuring data rights to providing security, the creators of the Metaverse will have to ensure certain measures to make Metaverse a healthy space to be at.
Conclusion
Metaverse is the hot word these days and everyone around wants to learn about it. This virtual 3D world has great potential to bring out exceptional opportunities but caters to risks beyond imagination. Our fingers are crossed and so are yours, let's see how the Metaverse takes shape during the upcoming years and how the world changes.

-->