Let's Suppose, Advertising is a Number Game! Then Effective Frequency Capping is Directly Proportional to Successful Advertising Campaign.

The question here is what is Frequency Capping and what about the magical number that makes it effective?
There's no certain mantra, formula or a shortcut to determine the ideal frequency capping for an Ad campaign. This may vary on the basis of Ad Placement, Ad Format, and most important of all, the motive of the campaign. But before asserting on that, let's talk about first thing first; what is Frequency Capping?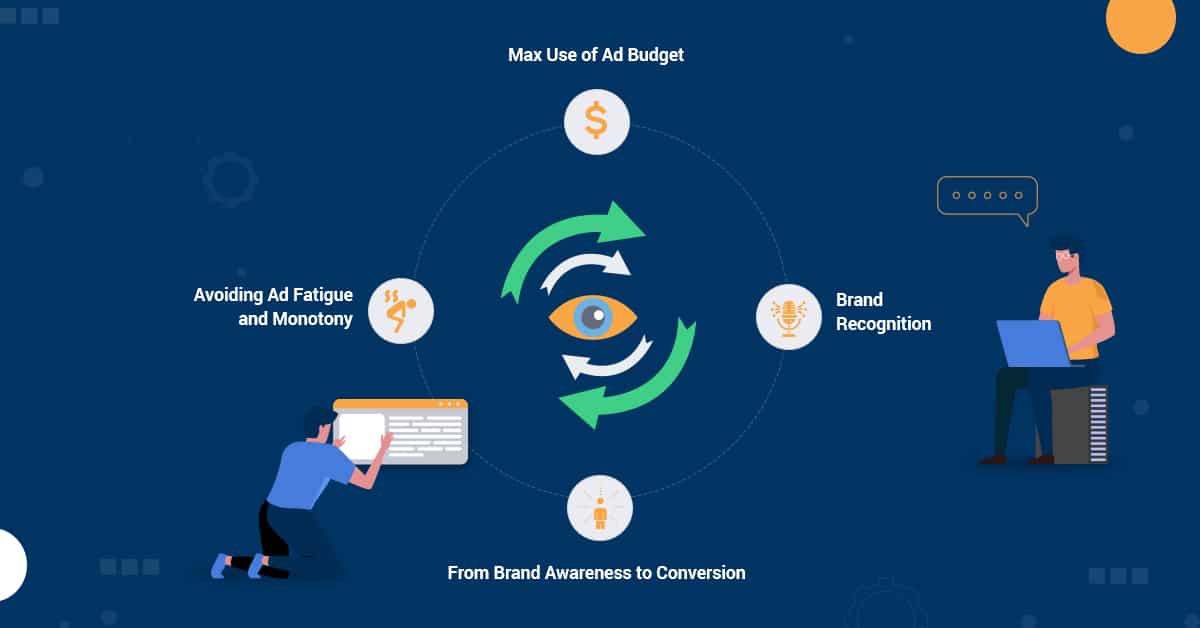 It's one feature for App Advertising that allows you to limit the number of times your Ad is shown to a single user within a set period that could be a session, daily, weekly, or even monthly. This Frequency Capping also saves your bucks from exhausting just to display Ad to the similar user again and again. Instead of that, effective frequency capping makes sure your Ad budget is utilized rightly with making a massive outreach to your targeted audience.
The Ad Frequency Capping in the App Advertising World is the most suitable solution to Ad Fatigue and Ad Burnout. In both of these cases, your set budget for Ad campaign leaks out without adding it to your ROAS. Not to forget, not having a set Ad frequency can hamper the brand reputation by showing up similar Ads again and again.
Though this never means that an Ad should only be shown once to a user for setting up a brand image and then pushing him for conversion. There are two popular tried-and-tested frequency capping techniques, one of which asserts showing Ad 3 times to a single user in order to establish brand recognition. The other one, 'Rule of 7' believes a consumer should be shown an Ad 7 times to ensure the conversion. Long story short, frequency capping your Ad Campaigns anything between 3-10 times helps you run a successful campaign.
Frequency Capping for Effective Advertising Campaign
Max Use of Ad Budget
Did you know you might be losing a handsome amount of your Ad budget showing Ads to one user over and over? This won't get you anywhere but create a negative brand notion of in the eyes of consumers. Contrary to that, by setting up an Ad frequency you utilize your budget rightly for maximum outreach to the consumers out there.
Frequency Capping for Brand Recognition
Your certain Ad creatives can make you conspicuous in the eyes of consumers. Even though they won't go ahead clicking your Ad but this deep-down familiarity makes them knowledgeable regarding your brand. So, any other day, this brand recognition can help them straight away head to your business for that.
From Brand Awareness to Conversion
Remember that 'Rule of 7', which believes showing up an Ad 7 times to a user pushes for conversion? We just tried that couple of times and it worked. We observed the transition of the user from getting engaged with Ad as part of the brand awareness and then having enough of the faith to finally getting a conversion.
Avoiding Ad Fatigue and Monotony
If it isn't easy on eyes, your Ad is not going to take you anywhere. The Ad Fatigue is showing your Ad campaign or a certain type of campaign again and again to the extent that consumers get bored of them. If not that, the Ad fatigue even pushes the consumers to call-off brands for ruining their user experience on the internet due to their bored and pushy ads.
ConsoliAds with Advanced Analytics features like Appographics and user-level reporting also offers intelligent Frequency Capping to run a successful Ad Campaign. This way the users acquired are relevant enough to offer higher LTV and max ROAS.
ConsoliAds Frequency Capping for Successful Ad Campaigns – Signup
July 13, 2020
By:Asad Mahmood
Categories:Uncategorized
no comments
-->